lotteryterminal.org
streetbettings.com
spanish-backgammon.com
interperudo.net
videopokerez.com
perudogaming.net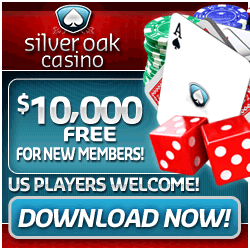 In order to play the game, you need to first understand the rules, which are laid out on our video poker rules page. Knowing these as well as the hand rankings you're ready to tackle the machines. The art of playing video poker is actually quite simple as long as you have something to help you along the way. Many players take a strategy cheat sheet with them (which by the way is permissible) to aid in making the right strategic moves. Video poker is probably the most profitable on the casino floor, especially so if you have a foolproof strategy and most importantly stick to it. Oftentimes you'll find that playing according to particular rules of a strategy can make for a very boring game, but in return it will yield a much larger profit.

Ok, this site is intended to show you how to play video poker, but somehow that goal hasn't been achieved yet. Let's see. When you first enter the casino, the first thing you need to do is locate the video poker machines after which you of course have to select one. The section on video poker machine explains in more detail why some machines are better to play than others and what denomination you should be using based on your video poker experience. The interface on the machine is easy to understand and simple to use; the buttons are self-explanatory, the payouts are clearly marked, and the display is nice and big so everything is visible.

If you're interest in playing video poker online, you can visit one of the many online casinos that feature it or you can download a version of your own. Visit the video poker downloads page to see the collection of good games that we have put together. There are many , so go ahead and give it a try.